The new UB rope anchor employs a wire rope in the body of the anchor. The tip of the anchor is expanded in the ground to form a bulbous shape which provides a base for fixing the rocks in place.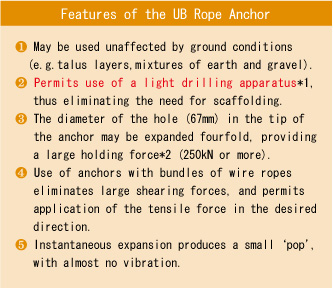 *1 Operation normally possible with boring machinery.
*2 Varies with ground conditions.